For years Google Analytics has been the leading website analytics platform. Its dominant role in providing website operators with analytical visitor data has put it at the forefront of website usage analysis. However, Microsoft has launched a new tool called Clarity that provides you with the resources to make informed decisions about changes to your website using real evidence, and it allows you to do so in a way that helps to respect your users' privacy and data security. Additionally, building out the kind of system which can provide this evidence on your own can be complex and time consuming. Lets know all about Microsoft Clarity !
What is Microsoft Clarity ?
Microsoft Clarity is a GDPR compliant, open-source and easy-to-use analytics solution. This innovative solution offers in-depth information about site visitor behavior that assists website managers to enhance their website experiences. In other words, Clarity it is a behavioral analytics tool, that allows you to understand what users are really doing on your site, using never seen before features such as Heatmaps, Session Playbacks and Insights.
Clarity shows you which parts of your website get the most and least engagement and it provides an invaluable interface for debugging. It is designed to be simple to use for developers and non-developers alike. If you want to understand your users without having to analyze the ocean of data that can be derived from operating a website, Clarity is your tool.
Clarity is designed to have a very low impact on page load times, so you can make sure users navigating to your site won't have to wait for pages to load. Additionally, we don't place any caps on your traffic so whether you get 10 visitors per day or 1,000,000, Clarity will be able to handle your traffic with no additional cost for you.
Introduction Video
Cost of Microsoft Clarity?
Microsoft Clarity is a FREE tool to use. There is no cost at all, and according to Microsoft, no caps on the traffic visits to your site. So no matter if you are starting out with a site getting just 10 visits a day, or you have a website generating thousands of visits per day, you won't be charged anything for the privilege of using it.
Microsoft Clarity Basic Info
Launched on : Oct 2020
Website : clarity.microsoft.com
Twitter : https://twitter.com/msftClarity?s=20
Instagram : https://www.instagram.com/microsoftclarity/
WordPress Plugin : https://wordpress.org/plugins/microsoft-clarity/
Microsoft Clarity Support
You can contact Microsoft Clarity customer service team by visiting https://support.microsoft.com/en-us/contactus/ where you can also talk to a live person. You can also contact Clarity by sending an email to the following email address: clarityms@microsoft.com.
Everything regarding Data Science that you must know. Click here.
Microsoft Clarity Documentation
Microsoft has provided an extensive documentation to use Clarity. Use this link : https://docs.microsoft.com/en-us/clarity/ and you will see all relevant topics of interest regarding usage, troubleshooting and information.
Why Use Microsoft Clarity?
FREE – Everyone loves a freebie, even Microsoft.
Unlimited – There are no site or traffic limits, meaning you can leave it running without worrying about sessions or heatmaps not being recorded.
No data sampling – Microsoft Clarity doesn't use data sampling. This means you get the big data you need to make big decisions for your website.
Real time data processing – Data is processed in near real time, meaning you don't have to wait for data.
Microsoft Clarity Features
The unique features of Clarity, which help you understand user behavior include:
Simple and easy customization makes Clarity best for your business.
Clarity won't get in the way of your site's performance.
Data is analyzed and ready to view in near real time, so you don't have to wait.
There are absolutely no limits on the number of sites per account. Clarity can scale to support even the largest websites.
Clarity process more than 1 petabyte of data from over 100 million users per month. Also, there are no traffic limits on these sites.
Deep AI and Machine Learning algorithm powered insights help you analyze the user behavior in an efficient way.
No sampling.
Use Cases to leverage Clarity
Few scenarios where Clarity can be best used but not limited to:
Enable your clients or management in making data driven decisions on what works and what does not.
Test what content works best and where to place it on your page.
Understand confusing elements of your webpage.
Identify user behavior and add required content to your page.
Test and publish new ideas on to your webpage.
Study user clicks and scrutinize the requirements.
Why you must use Microsoft Clarity for your Website ?
First of all, it's GDPR compliant;
Another important aspect is that for now, it's free of charge;
Clarity is very easy to use and doesn't load your website with heavy scripts;
Data is being analysed and presented in real-time;
You can set up as many websites as you like in your account. There is no limit to it;
The script is suitable for a small size and lifestyles website as well;
Clarity is very easy to customise;
There is no traffic limit for analysing your websites;
Microsoft put to work artificial intelligence and machine learning algorithms to analyse the users' behaviour.
Will Clarity work on your site?
Clarity will work on majority of sites with little code. It requires some modern browser APIs but should never throw exceptions on older browsers.
Learn Google Data Studio via this fast paced course – covering all basic to advanced concepts !
Using Microsoft Clarity on other Platforms
Besides WordPress and Woocommerce, you can install and activate the script also for other platforms:
Adobe Dynamic Tag Manager (DTM)
ClickFunnels
Google Tag Manager
Shopify
SquareSpace
unbounce
Weebly
Wix
Should you install Microsoft Clarity even if you already have Google Analytics?
Both tools analyse user behaviour, but it's how they do it which sets them apart. Google Analytics provides user behaviour metrics, whereas Microsoft Clarity provides user behaviour visuals. By combining these two data sets, you can create a powerful website data analysis suite.
Clarity is a great and different way to truly understand why people are :
Engaging
Not engaging
Bouncing
Converting
Not converting
What are they getting distracted by?
The tool is a great way to answer whether you should change a CPA or not. Whether you should add video, change a photo, update the navigation bar, etc.
The only Guide on DevOps you will ever need. Click here.
Is Microsoft Clarity GDPR compliant?
Yes, Clarity is completely GDPR compliant as a data controller for visitors to Clarity website and processor for the data gathered by the Clarity script on your website.
You may have noticed in Clarity's demo video (or if you've been playing around with it yourself) that it's very careful when it comes to hiding sensitive data. Clarity hides the details of lots of content by default, just in case it contains sensitive information.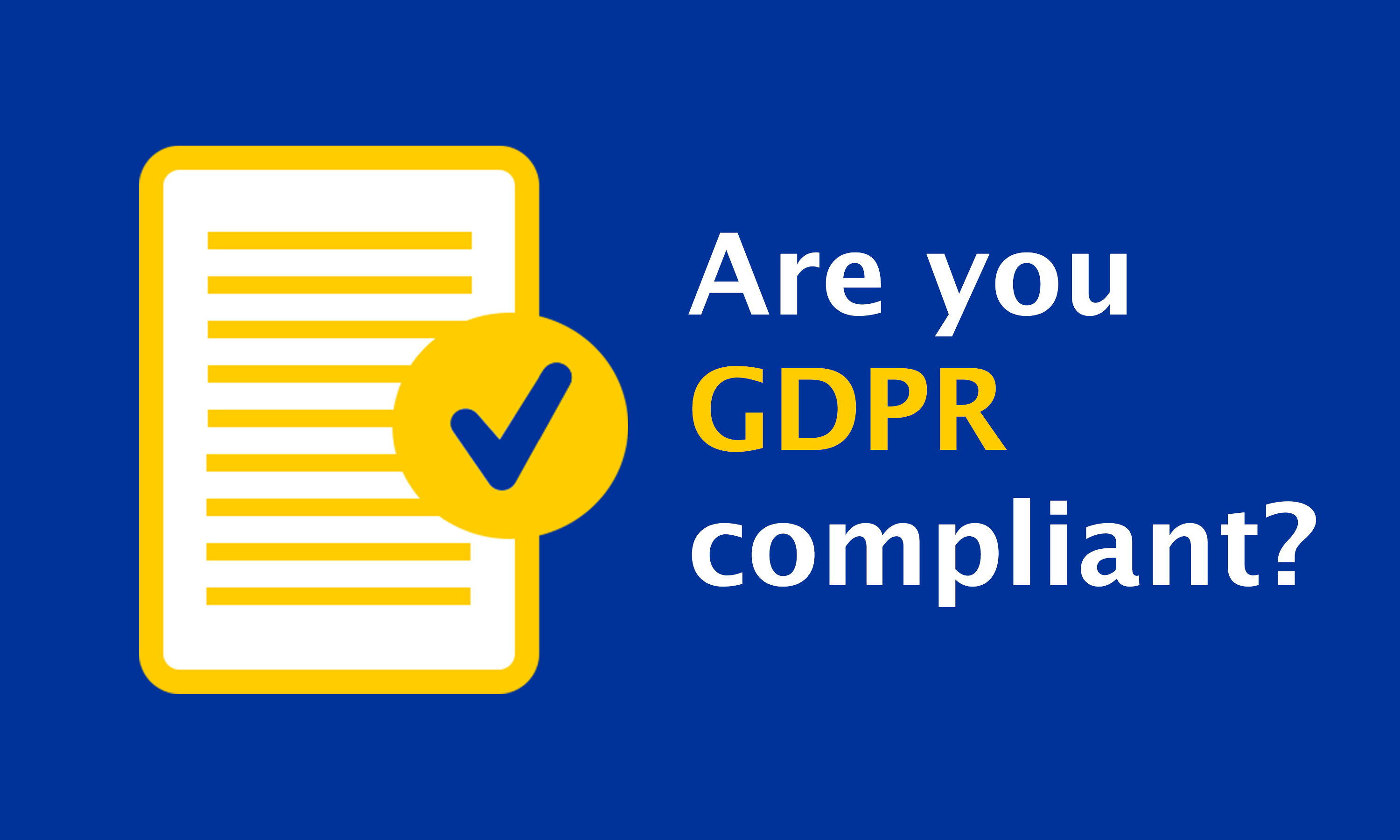 Most numbers, images, form contents and more are automatically hidden in all recordings and heatmaps. That means that you're very unlikely to accidentally store somebody's address or credit card details. That's a good job, because there's currently no way for users to opt out of this tracking, and, no way to delete individual recordings without deleting your whole account.
If there are specific content areas which are being hidden which you don't think should be, you can control what Clarity hides or shows by adding HTML attributes to those elements.
Is Clarity open source?
Clarity – or at least the technology which powers it – is open source. You can browse (and contribute to!) the source code at github.com/microsoft/clarity. We'd like to think that this might mean that individuals and organizations who may have felt 'trapped' by or into Google Analytics, might come together to bring Clarity up to par.
At the very least, it'll be interesting to observe the product and its roadmap as it evolves, and to contribute to some of the conversations and decisions around that.
What cookies does Microsoft Clarity use?
Microsoft states you'll need to inform your users of these, but doesn't actually tell you what they are. After emailing Microsoft support they informed me that Microsoft Clarity adds two cookies to your browser; _click and CLID.
– _click: Stored on the domain using Clarity and expires after 1 year
–CLID: Stored on Clarity domain and expires after 1 year
If you want more information about these cookies then go to the Microsoft Clarity GitHub page.
Microsoft Clarity Competitors
Crazy Egg, Hotjar, Mouseflow & Inspectlet
Collaboration
For organizations working with marketing companies or consultants, the ability to collaborate is important. Team members can be set up in Google Analytics, providing the right kind of access to the data as required. Microsoft Clarity also has this ability, although right now it only allows two types of access, either Member or Admin. Admins can do everything, while Members can do everything that is not within the Settings section of Clarity. So that means no changing of roles, adding or removing team members, removing projects or just managing settings in general.
"Clarity is designed to have a very low impact on page load times, so you can make sure users navigating to your site won't have to wait for pages to load.

Additionally, we don't place any caps on your traffic so whether you get 10 visitors per day or 1,000,000, Clarity will be able to handle your traffic with no additional cost for you."

Microsoft
Microsoft Clarity vs Google Analytics?
Google Analytics includes Acquisition, Audience, Conversion, and Behavior reports which respectively allows you to understand how people come to your site, who is visiting your site, are they converting on your site and how they are behaving when they are on your site.
Microsoft Clarity concentrates mostly on behavior. The tool extensively covers behavior through features such as Heat Mapping and Session Recording that we don't see on Google Analytics.
Google Analytics informs you about the duration that a user stays on your website. On the other hand, Clarity can give you a clear picture about user activities for that particular timeline.
Curiously, Microsoft Clarity's dashboard lacks specific metrics you would expect in a website analytical tool. Items such as bounce rate, the percentage of site visitors that leave a site after viewing a single page, and conversion rate, the percentage of users that take a desired route or action, are missing. It also lacks the typical tables and metrics you might have come accustomed to with Google Analytics. In addition to these missing features, Microsoft Clarity also does not have the other analytical metrics that help you understand how visitors find your site. Detailed information on who is visiting your website and other vital data related to search engine optimization and online marketing are also absent.
Integrating Microsoft Clarity and Google Analytics
Although there is a slight overlap between Microsoft Clarity and Google Analytics, it is clear that each tool has a distinct set of features and capabilities targeted at different web analytical areas. Google Analytics focuses on user and market acquisition, audience, and conversion. Microsoft Clarity analyzes user behavior as a visitor interacts with elements on a web application. Both tools may overlap slightly, but they also offer unique features that complement each other. The question of whether you should use Microsoft Clarity or Google Analytics is yes. Together they provide a unique perspective on a user journey from how they reached your site, what device and platform they use, their location, and their interactions with elements on a web page.
As a combination of the features found in both tools offers insights into an end-to-end user experience journey, some form of integration is needed to view all the information in a single console. Although Microsoft Clarity is in its infancy, it does offer some integration with Google Analytics. The current solution places a link to session playbacks on your Google Analytics console. The central premise of this integration is that it allows you to investigate a user experience issue by identifying it on Google Analytics and then exploring it on Microsoft Clarity.
Creating Dashboards ? Must read the complete guide and handy checklist. Click here.
Does Microsoft Clarity replace Google Analytics?
Microsoft Clarity is a new platform, and it's currently not an alternative to Google Analytics' far superior features. However, you can use Microsoft Clarity alongside Google Analytics to unlock features like heatmaps and visitor session recordings because Google doesn't offer those features yet.
How far they will take it, we don't really know, but as this is Microsoft, it could be their first step at taking on Google Analytics. Right now, they are offering completely different tools to GA, focusing more on the visual/CRO side of things, but it wouldn't be a surprise if they were to include more analytical reports in the near future.
Both of these can be run in parallel. Unfortunately, there's no easy interface for connecting them. You'll need to do some custom coding, or use a platform like Google Tag Manager to get them interacting. The way in which HotJar handles custom events and tagging is almost identical to Clarity, so there's definitely room to apply the same filters and tagging to each.
Microsoft Clarity vs HotJar
If you're in the market for a website heatmap and session recording tool, you're likely to have come across HotJar. When comparing HotJar to Microsoft Clarity, there isn't much in it. The closest plan in terms of feature set is HotJar Business. This plan offers the same unlimited, continuous heatmap and session recordings as Microsoft Clarity. The only added bonus is that the plan offers user surveys and feedback widgets. You have to pay for that privilege though as HotJar Business starts at a whopping $99 / €99 a month.
Clarity will immediately start recording heatmaps and user sessions – unlike Hotjar where you need to proactively set heatmaps up on a per-URL basis, and kick off user session recordings in batches.
And where Hotjar's free tier offers just 1,000 pageviews per heatmap from a sample of sessions, Clarity is unsampled and records up to 100,000 pageviews for each heatmap.
"We are GDPR compliant as a data controller for visitors to our site and processor for the data gathered by the Clarity script on your site."

Microsoft
When Should I Use Microsoft Clarity?
Microsoft Clarity provides tools to gather valuable data about how people are using your website. When carrying out conversion rate optimization or investigating user experience improvements, tools such as these help us to make better, more informed recommendations – basing decisions on evidence.
For example, during an SEO project like that from Webflow SEO, improving rankings and traffic is great but we also want to improve the number of conversions too. These conversions could be form submissions, purchases or phone calls. Before updates are deployed, a hypothesis can be outlined and then the results measured – so we track whether or not the change had the desired results.
What Clarity isn't…
It's clear that Clarity isn't a comprehensive, all-in-one analytics platform. That's not a bad thing, though. From our perspective, it even seems like intentional design decision. It's not trying to be everything. It's trying to be a session recording tool, heatmapping tool, and 'user behaviour overview' tool. And that focus helps it do a good job.
Because of those limitations, you should probably think twice before throwing away all of your other tracking tools.
Advantages of Microsoft Clarity
Apart from the key features Microsoft Clarity have some more beneficial features that will help you make it more reliable and flexible to use. We will take a look at those features now.
1. Focus on Privacy
Clarity is designed in a way to keep the privacy of users on focus. This enables the publishers to obtain actionable data without violating the privacy of the site visitors. Microsoft confirms that they are GDPR compliant in terms of data controller for the visitors to their site and the processor for the data that is gathered by Clarity script for your sites.
2. Diverse Filtering Mechanism
Other than the typical filters like OS, country, timeframe, browser, etc Microsoft Clarity manages machine learning in identifying actions like 'excessive clicking', 'rage clicking', 'dead clicking' in your dashboard, heatmaps, and records of sessions. When users click repeatedly on a particular section of a webpage, these clicks are referred to as rage clicks. This is because users presume the presence of a hyperlink in a particular section but on the contrary, there won't be such a link. This will help in distinguishing the parts of a webpage that will be counterintuitive for the users on a website.
3. Helps in improving Real SEO
The primary objective of optimising your site for search engines is to attract more visitors to your website. But this won't benefit you in the long run, meeting the objectives of your business if the users fail to find what they are looking for on your website. If you get to identify the crucial sections in your webpage that direct users to your site, you will be able to improve your performance and productivity for leading better conversions. The data in Heatmaps will indicate to you which area receives more clicks and activities. Studying and analyzing them can ensure the availability of content with higher value for your users accordingly. In the same way, information on rage click will help you churn more intuitive pages.

"We provide a dashboard of aggregate metrics to help you get an overall understanding of the traffic on your site. At a glance you will be able to see how many users were clicking on non-existent links or how many people scrolled up and down a page in search of something they couldn't readily find.

You can also see things like how many concurrent JavaScript errors are occurring across your clients or how much time the average user spends navigating your site."

Microsoft
All Metrics in Clarity
List of all metrics in the Clarity dashboard:
Sessions
Pages per session
Scroll depth
Engagement (active/inactive), measured in minutes
Dead clicks (when the user clicked on an area or element without effect)
Rage clicks (when the user clicked rapidly several times on an area or element)
Referrers
Devices
Browsers
JavaScript errors
Countries
Operating systems
Setting up Microsoft Clarity
Step 1: Go to https://clarity.microsoft.com/
Step 2: Click get started
Step 3: You will be asked to sign in using either Microsoft, Facebook or Google. Choose whichever suits you.
Step 4: Create a new project (account in Google Analytics)
Step 5: Fill in your site details, with the proper URL and Category.
Step 6: Do one of below :
Install tracking code on third-party platforms. Such as Google Analytics.
Install it manually by copy-pasting the code into your site's <Head> element.
To perform the second option of Step 7, perform the following steps :
First, you need to install and activate Insert Headers and Footers plugin. This plugin lets you add any script in your website's header or footer right from your WordPress dashboard (no FTP or cPanel needed). Once the plugin is activated, go to the Settings » Insert Headers and Footers page in your WordPress admin area.
Now, you need to copy and paste the Microsoft Clarity code into the 'Scripts in Header' box. Don't forget to click on the Save button at the bottom to save your settings. The plugin will now automatically add the Microsoft Clarity analytics code to all pages of your WordPress site, so you can track website visitor activity on your website.
Within an hour or two, your website will be integrated in your website and you can start seeing actual user behavior !
Microsoft Clarity is an enriched analytics solution that can compensate for flaws of Google Analytics. Lets discuss the striking features of Microsoft Clarity-
Session Recordings
This is one of the appealing features of Microsoft Clarity. This impressive feature allows you to view recordings of all the sessions that occurred on your website. You can obtain a clear idea about the number of visited pages and clicks the user made on that page. This feature also informs you about the number of times a user scrolled a particular page.
It is a functionality that will allow you to track how individual users are behaving on your web property, by showing you individual session recordings.
This can help you see what is going smoothly and what is disrupting their flow.
This functionality is especially useful to fix detailed issues and investigate the exit rate or bounce rate. It is not ideal for major decision making.
This feature is quite lucrative to trace user behavior on a page. This information can help you design future strategies. You can design an effective content strategy with right advertisements, and CTA placement at the right spot.
Microsoft says their filters enable users to achieve a high level of granularity in selecting recordings. They have used machine learning to identify "rage clicks," "dead clicks," and "excessive scrolling", and these can also be used as filters to pinpoint problematic areas in your UI.
You can also get complete session info (Location, Time, etc) by clicking Timeline.
You can also choose to Skip Inactivity by using the below toggle :
Heatmaps
Heatmap is yet another significant feature of Microsoft Clarity. This analytical solution creates a Heatmap for every session. It provides you with a bifurcation of cold and hot regions. Heatmaps provides deep insights to know where your user clicked and the most interactive sections of your page.
Clarity has two kinds of heatmaps: clickmaps and scrollmaps.
Clickmaps can show you where on a page visitors clicked, so you can see which areas get the most interaction and whether these align with your goals for the page. Scrollmaps will tell you how far down the page your visitors get, and whether they are seeing the content you want them to see.
It is a functionality that will allow you to see how a specific segment of users or a group of users has navigated through your page. What caught their attention and what didn't.
This is ideal for decision making.
It is a great way to see what drove engagement on the page.
If you are to start, start with heatmaps and then hone in through session recordings, which might give you a more detailed answer.
Clarity's heatmapping report gives us a clear understanding of the most popular page elements, allowing you to switch between desktop, mobile, and tablet views. At the moment it only displays click data, but you can expect to see scroll maps in the near future.
Scroll Heatmap is also a useful way to see how many users read your content till the end.
Dashboard for Insights
The Dashboard panel displays aggregate metrics based on the Recording and Heatmap results, while introducing a few new terms with easily understood definitions. The dashboard, which may be similar to that on Mectronic, displays engagement metrics such as sessions, page load time, and bounce rate. The dashboard shows aggregate metrics to help you understand user behavior on your site. It will show you, for example, the number of clicks on non-existent links, or how many people scrolled up and down a page, looking for something which wasn't easy to find.
Stats can be sliced using many of the session playback filters, allowing you to focus in on specific user behaviour patterns.
Insights are great for decision making and finding general site issues.
It is the set of meaningful numbers and graphs created by Microsoft Clarity by refining the data created by visitors on your web property.
Some Important Metrics in Clarity
Rage Clicks
When a user clicks rapidly at a particular spot within a short span, then it is referred to as rage clicks. This feature can help determine the number of clicks of the call-to-action button. You also get an accurate figure of clicks on the advertisement.
Example: Find bugs in UI where a user clicked repetitively on an element (expecting a response) or became frustrated during site navigation.
Dead Clicks
Dead clicks are when individuals click randomly anywhere on the page. If the user clicks intentionally or unintentionally on the page despite the absence of a CTA button or advertisement, it is noted as a dead click.
Dead clicks can help you determine if something goes wrong on the page. You can also track if a CTA button is ineffective due to rendering issues or some JavaScript. Such details are not visible without Microsoft Clarity.
Example: Find UX bugs where an element may look clickable (and receives user clicks) but has no coded response on click.
Excessive Scrolling
This figure informs you about the net occurrences of excessive scrolling. For example, when you have introduced a new layout, theme, or advertisement on the page, then you can trace their scroll figures. An increased number of scrolls indicates that there is some layout error. Alteration in font size can also lead to excessive scrolling.
Example: Find recordings where your users scrolling quick to look for a specific piece of content. This helps you find layout alignment issues, identifying important content.
Quick Backs
Quick backs help view recordings when a user goes to a new page then quickly returns to the previous one.
Example: Find recordings where your users had a confusing navigation, like, quickly returning to your site's home page after attempting to click on a follow-on page.
More Important Elements in Clarity
Filters
To get useful insight, you can use filters to see data with specific criteria. For example, you might want to see session recordings where the user filled out a form, or, see heatmaps from pages where users seem frustrated. Combining multiple filters can be a great way to dig down into user behaviour, and to find problems to solve.
Clicking on any section of the chart like pie chart will also create a filter.
Custom Tags
Filtering becomes really powerful when you start using custom tags.
With a little code, you can send extra information to Clarity. That information can be about the page the user is on, the user themselves, the weather, or anything at all. Once you're firing those tags, you can filter your reports to see metrics, session recordings and heatmaps for sessions and pages where they fired.
Some great use-cases for custom tags include tracking 'conversion events' on your website, like when users buy things, register accounts, or fill out forms. Some less obvious, but also useful filters might include tracking whether the user is logged in, or, what type of page they're looking at.
With that tracking in place, you can filter your dashboards and reports to see how specific users behaved. Unfortunately, there's no way to compare filtered data (to all data, or to other filtered data). That means that you won't be able to, for example, compare the 'conversion rate' across different custom tags.
Setting up Microsoft Clarity WordPress Plugin
Setting up Clarity Plugin consists of two steps – installing the plugin and setting it up with your Project Id.
Installing the Plugin
Log in to WordPress admin panel for your WordPress site. Click on 'Plugins > Add New'.
Search for 'MS Clarity Plugin' and install.
Once installed, click on 'Activate' to enable plugin.
Setting up with Project ID
Open Clarity plugin settings page by clicking on "Settings" link for the plugin.
You should now be greeted with a prompt to enter Project Id.
Enter your clarity Project Id into the prompt in the plugin page. (You can obtain a new Project Id by following the instructions here.
Voila! Your WordPress site is now configured to track user behevior on your site.
Learning how to use Microsoft Clarity
I have created a complete in-depth tutorial on how to setup and use clarity to gain insights on your website experience.
Course Agenda
Know about Microsoft's new tool Clarity
Learn how to leverage Clarity metrics as actionable insights for your website
Learn how to Explore Clarity's awesome features like Recordings, Heatmaps etc.
Integrate with Google Analytics and other third party apps
Setup custom tags and Path filters
Understand semantic metrics
Course Audience
Any Individuals or Organizations having their own website
Working Professionals looking to learn a new powerful Website Data Visualization tool
Business Intelligence Enthusiasts
Digital Marketing Professionals
Course Pre Requisites
This is a Beginner friendly course so you can start learning Microsoft Clarity without any prior knowledge, and without any coding expertise. You just need a live Website with access to admin panel.
Why you should take this course?
Currently the only course on Udemy on Microsoft Clarity.
Course covers in detail even the basic step of setting up Clarity on your website.
Each Clarity feature explained in detail LIVE with my own website.
This course is designed keeping in mind the students from all backgrounds – hence we cover everything from setup, basics, and gradually progress towards advanced topics.
This course can be completed over a Weekend.
All Doubts will be answered.
Top reason why you should learn Microsoft Clarity
Microsoft Clarity is a free-to-use analytics product built to help website owners and managers improve their website experiences by better understanding site visitor behavior using real evidence in form of recordings and heatmaps. So if you are a website owner, or you manage your company's / client's websites, then knowledge of this tool will be a great new addition to your skill set, and you can get certain insights that currently no other tool offers !
A Verifiable Certificate of Completion is presented to all students who undertake this course on Microsoft Clarity.
Course Link
https://www.udemy.com/course/microsoft-clarity-for-website-analytics-a-to-z-complete-tutorial/?referralCode=3B7CB2252C9093055DA8
If you have any questions on the course please drop a comment here or send an email to aerospace.prince@gmail.com.
Starting your own website is as cheap as buying a meal. Click here for complete step by step info.
FAQ on Microsoft Clarity
Is Microsoft Clarity free?
Yes, Clarity service is provided for free. You need to go to the Clarity website, sign up for your free account at https://clarity.microsoft.com and follow the setup instructions.
How does Clarity heat map work?
Clarity heat map feature works by collecting the data from your website's webpage to create a dark to light colors scale display of your webpage of the users' clicks more or which area gets more attention.
When was Clarity launched?
Microsoft has announced Clarity, a product to visualize user interactions at scale to optimize conversion, engagement and retention beta release, on December 12, 2018. The new Microsoft Clarity, an advanced version was launched on October 28, 2020.
Does Clarity work on html?
Yes, Clarity works on any HTML webpage both desktop and mobile with the addition of a small piece of JavaScript placed on your website.
Does Clarity work on mobile?
Yes, Clarity works on any HTML webpage both mobile and desktop after adding a small piece of JavaScript to your website. As soon as the script is added, Clarity receives your website's data from mobile and desktop visitors, and you can start using Clarity.
Which browsers do Clarity support?
Clarity supports all browsers that execute JavaScript. This includes all modern browsers.
What data does Clarity collect?
Clarity captures the user interactions on your website such as how the page has rendered and what interactions your user had on your website such as mouse movements, clicks, scrolls, etc. The code to capture this information is open source and available on GitHub. You can choose to mask your users' data. For more information, see Microsoft Privacy Statement.
What user roles are available for Clarity team members?
A user can be an Admin and Team member. Admins have the following permissions:
Changing the user role.
Deleting a project.
Update or modify project settings.
Are there any restrictions to use Clarity?
Financial, Government, and Medical websites should not onboard onto Clarity.
How long it takes for my website to be integrated with Clarity?
After you have placed the tracking code, it usually takes around 2 hours for your website to start showing metrics in clarity dashboard.
Conclusion
Microsoft Clarity provides you all minute activities on your website. This information can guide you to understand user behavior, their pain points, and preferences. Clarity allows you to quickly review user activities, offer better user experience, and improve engagement. This information helps understand users and provide customized services. This increases the ratio of satisfied customers and eventually boosts sales.
While more established players offer richer features, Clarity's low friction installation, speed to insights, and free price-point make it a very compelling tool in your arsenal for set-and-forget UX analysis.
Overall Microsoft Clarity offers a lot of solid feature with zero investment to incorporate. That may be the nicest surprise for marketers planning a 2021 strategy that comes after a pandemic-dominated 2020.