SpaceX is aiming to make history on Wednesday afternoon with its long-awaited Demo-2 mission, which will transport NASA astronauts to the International Space Station by way of a Crew Dragon capsule.



What is this All About ?
The Company is set to mark a huge milestone in its own history, with a first-ever crewed spaceflight set to take off from Cape Canaveral in Florida later today. The mission is called Demo-2, the culmination of its Crew Dragon human spacecraft development program, which will carry NASA astronauts Doug Hurley and Bob Behnken to the International Space Station.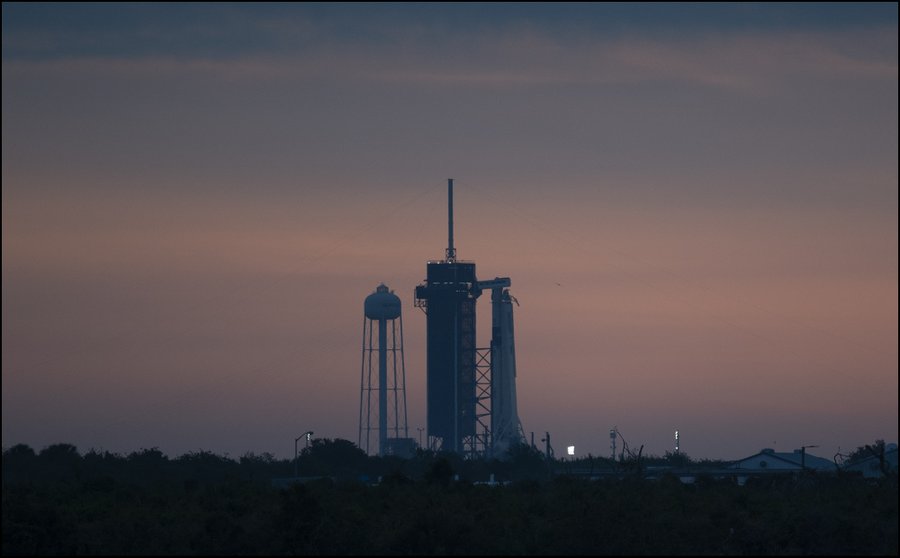 How will it benefit the Science Community?
The goal of the Commercial Crew Program is to provide safe, reliable, and cost-effective transportation to and from the International Space Station. This could allow for additional research time and increase the opportunity for discovery aboard humanity's testbed for exploration, including preparation for human exploration of the Moon and Mars.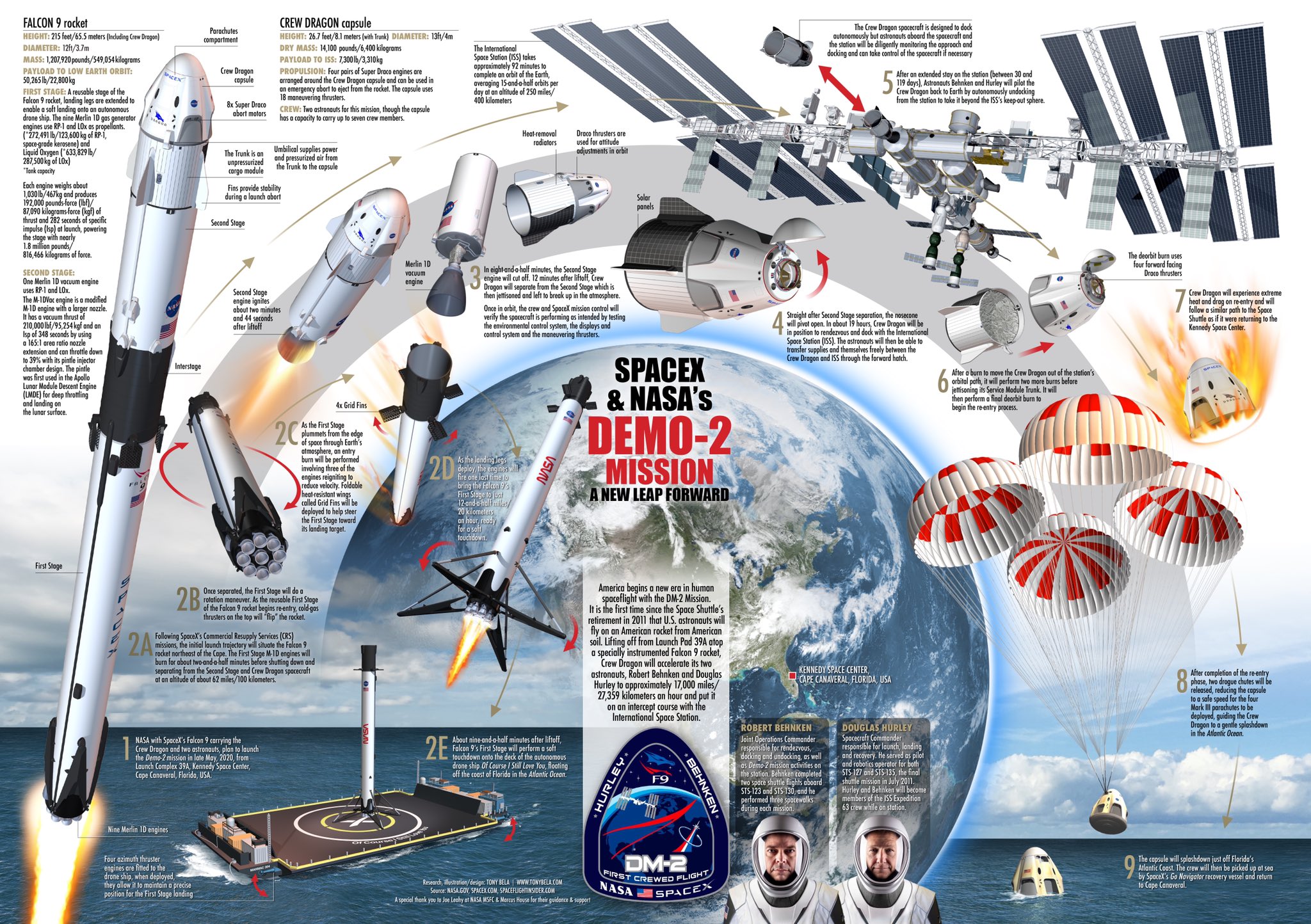 If all goes as planned with the launch from Kennedy Space Center in Florida, it will mark the first time a private company has launched people into orbit, the culmination of a partnership struck in 2014 between Elon Musk's SpaceX and NASA as part of the agency's Commercial Crew Program. SpaceX has been launching cargo capsules to the space station since 2012.
The SpaceX Crew Dragon spacecraft will launch on a SpaceX Falcon 9 rocket from historic Launch Complex 39A at NASA's Kennedy Space Center in Florida, and is scheduled to dock to the space station at 11:39 a.m. Thursday, May 28.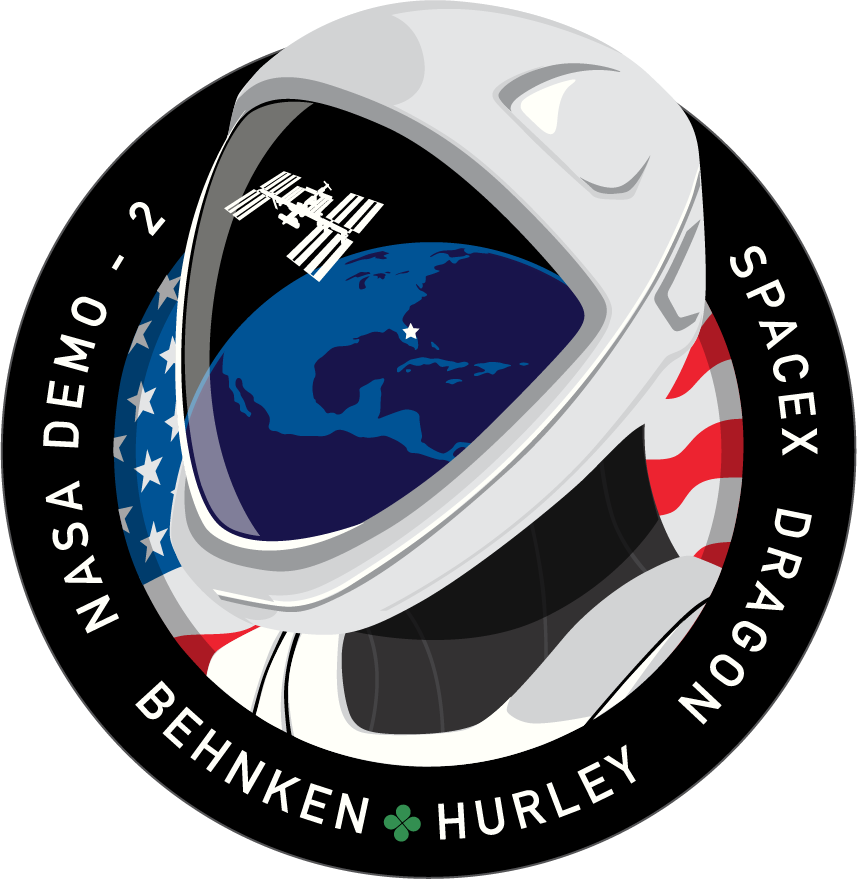 Why is this Important ?
This will be the first ever crewed spaceflight for SpaceX, and it will also make history as the first U.S.-based human rocket launch since the end of the Space Shuttle program in 2011. NASA undertook the Commercial Crew program in 2010 to seek public-private partnerships to return its launch capabilities, eventually selecting both NASA and Boeing to design and develop Spacecraft rated for human flight. SpaceX is the first from this program to make a crewed launch attempt.
What is the Objective ?
The Demo-2 mission is to validate the Falcon 9 rocket and Crew Dragon capsule for human spaceflight. The 19-hour flight will send Hurley and Behnken to the International Space Station, where they will join the three-person crew already there.
The two will spend one to four months aboard the orbiting lab, where they will help with experiments and perform a space walk or two. The two astronauts will end their mission in a scene not seen since the Apollo 9 mission more than 50 years ago — an Atlantic splashdown.
Get to know the Astronauts
Robert L. Behnken
Robert L. Behnken was selected as an astronaut by NASA in 2000 and is a veteran of two space shuttle flights. He is currently training for the Demo 2 flight of SpaceX's CrewDragon spacecraft, the first crewed flight for that vehicle.

Douglas G. Hurley
Douglas G. Hurley was selected as an astronaut in 2000. A veteran of two spaceflights, he was the pilot on STS‐127 and STS‐135. Hurley holds a Bachelor of Science in Civil Engineering from Tulane University. Before joining NASA, he was a fighter pilot and test pilot in the U.S. Marine Corps.
NASA will provide live coverage of prelaunch and launch activities for the agency's SpaceX Demo-2 test flight on Wednesday, May 27.
Live Coverage Schedule
Live NASA coverage is as follows. All times are EDT:
Wednesday, May 27
How to Stream NASA TV and Launch America
On your computer or phone, 24/7:
On social media platforms for specific programs (may require you to create an account to subscribe and receive notifications):
On your television via apps or third-party services (While NASA TV itself is free, obtaining it through these services may require equipment purchases or a subscription fee):
Viewers with satellite-reception equipment can find NASA TV on Satellite Galaxy 13.
Other Channels :
Discovery and Science Channel
ABC News
National Geographic
Fox News
American Museum of Natural History
Related Tweets
Lets look at the Related Tweets :

Expected Trajectory
| MIN/SEC | EVENT |
| --- | --- |
| 00:00:58 | MAX Q (MOMENT OF PEAK MECHANICAL STRESS ON THE ROCKET) |
| 00:02:33 | 1ST STAGE MAIN ENGINE CUTOFF (MECO) |
| 00:02:36 | 1ST AND 2ND STAGES SEPARATE |
| 00:02:44 | 2ND STAGE ENGINE STARTS |
| 00:07:15 | 1ST STAGE ENTRY BURN |
| 00:08:47 | 2ND STAGE ENGINE CUTOFF (SECO-1) |
| 00:08:52 | 1ST STAGE LANDING BURN |
| 00:09:22 | 1ST STAGE LANDING |
| 00:12:00 | DRAGON SEPARATES FROM 2ND STAGE |
| 00:12:46 | DRAGON NOSECONE OPEN SEQUENCE BEGINS |
Expect Something like this ?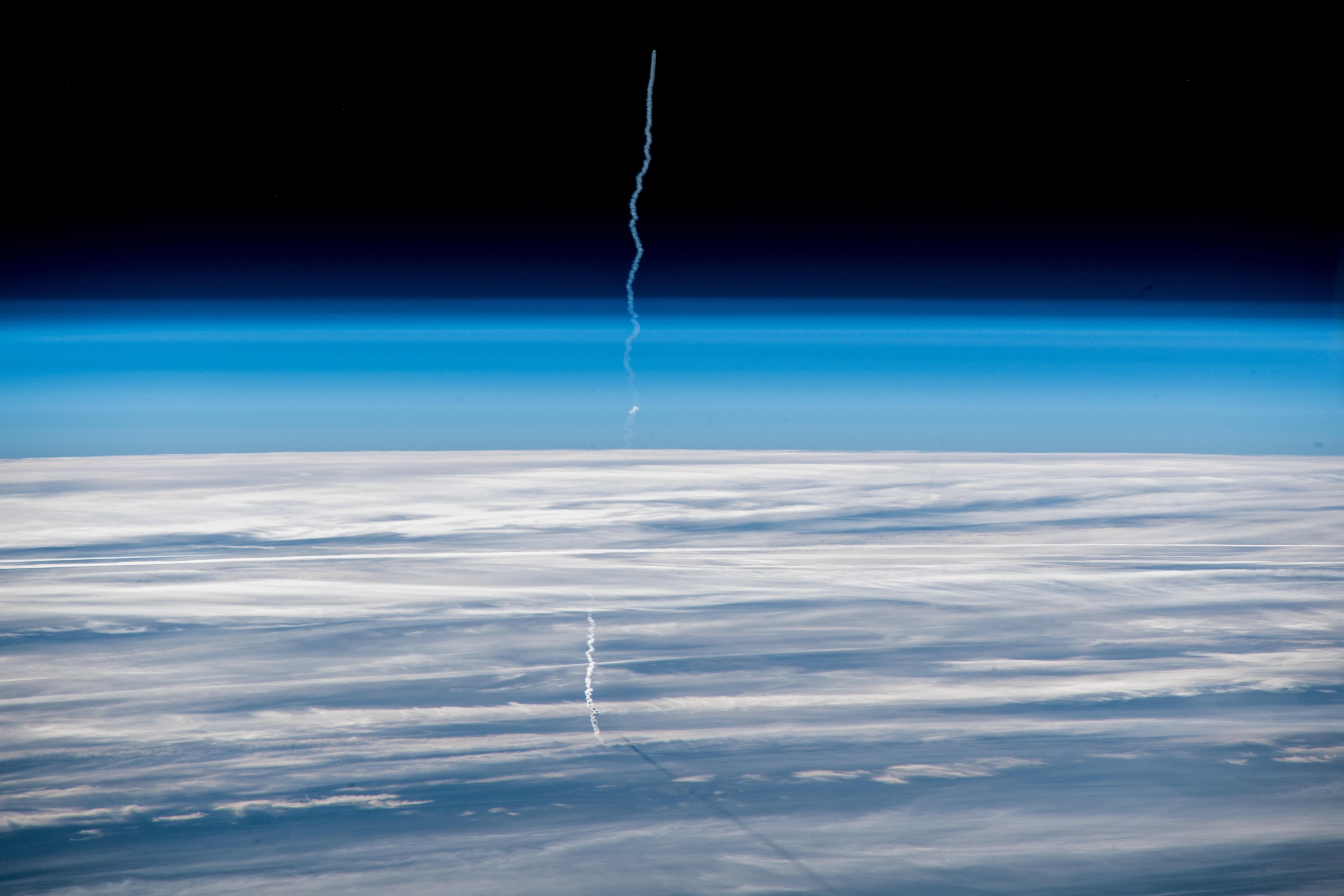 Are you excited to watch ? I am !